Multiple postdoc and PhD student positions available. me for more information.
Welcome
Our primary scientific interest lies in understanding how the brain forms percepts and uses them to make decisions, especially in the visual domain. In particular, we are interested in how the brain's perceptual beliefs about the outside world are represented by the responses of populations of cortical neurons and how their spiking activity gives rise to percepts and decisions. To that end we construct mathematical models that aim to explain neural responses and behavior.
Key concepts in the context of our work are perceptual decision-making, probabilistic inference, neural sampling, noise correlations, choice probabilities, population responses, optimal linear read-out, feedforward, recurrent and top-down processing, covert attention, psychophysical kernel, confirmation bias.
---
Research
---
People
Lab Members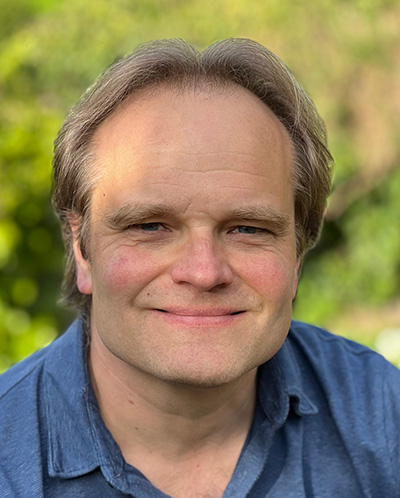 Ralf Haefner, PI

Biography

Richard Lange, Graduate Student

Website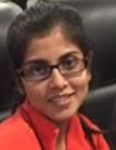 Ankani Chattoraj, Graduate Student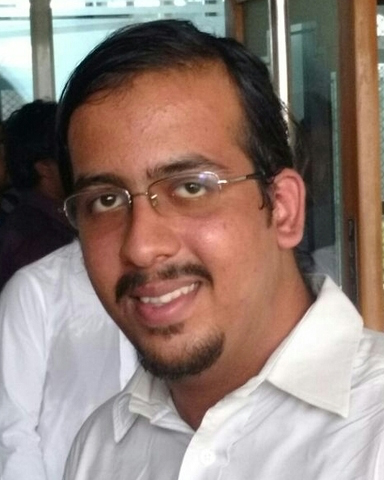 Sabya Shivkumar, Graduate Student Samuel Alvernaz, Graduate Student Zhen Chen, Graduate Student
Collaborators
Experimental labs
Theoretical labs
Alumni
Garrett Bunce, Undergraduate Student
Shuchen Wu, Undergraduate Student
---
Publications
---
Resources
Bernstein Meeting 2017: Satellite workshop on Neural sampling
---
Contact
Department for Brain & Cognitive Sciences
358 Meliora Hall, Box 270268
University of Rochester
Rochester, NY 14627-0268
email:
---
News
AREADNE 2018 poster: "Neural signatures of variable beliefs increase with task learning in V1"
Cosyne poster: III-89. "A probabilistic population code based on neural sampling" (Sat)
Cosyne poster: II-18. "Within-trial dynamics of noise correlations imply binarized feedback of internal beliefs" (Fri)
Paper out in Nature Neuroscience: "Feedback determines the structure of correlated variability in primary visual cortex"
New pre-print: "Using confidence inferred from pupil-size to dissect perceptual task-strategy: support for a bounded decision-formation process"
Colloquium at Tufts
Bernstein Meeting: Poster on Confirmation bias
Bernstein Meeting: Workshop on Neural sampling
Paper out in Current Opinion in Neurobiology: "Characterizing and interpreting the influence of internal variables on sensory activity"
New pre-print on "Decision-Related Signals In The Presence Of Nonzero Signal Stimuli, Internal Bias, And Feedback" with Daniel Chicharro and Stefano Panzeri.
New preprint on "Characterizing the influence of 'internal states' on sensory activity
Cosyne 2017: Poster on "Perceptual confirmation biases from approximate online inference"
New pre-print on "Inferring the brain's internal model from sensory responses in a probabilistic inference framework"
Poster at AREADNE: "Top-down attention in a probabilistic inference framework" in collaboration with Pietro Berkes and Josef Fiser.
Paper out in eLife: "A neural basis for the spatial suppression of visual motion perception" in collaboration with Dave Liu and Chris Pack.
Paper out in Neuron: "The implications of perception as probabilistic inference for correlated neural variability during behavior" in collaboration with Pietro Berkes and Jozsef Fiser.

Spring School: "The role of simulations in neuroscience". Co-organized and co-taught a week-long seminar on the philosophy & science of simulations together with Philipp Berens & Eckhart Arnold, including visits to HBP co-director Felix Schürmann and chief critic Alex Pouget.
Paper accepted at Neuron: "The implications of perception as probabilistic inference for correlated neural variability during behavior" in collaboration with Pietro Berkes and Jozsef Fiser: http://arxiv.org/abs/1409.0257
Cosyne 2016
Two posters accepted
Invited Talk in workshop on "Form and function of choice-related feedback signals in decision making"
New paper: "A modality-specific feedforward component of choice-related activity in MT" in collaboration with Alexandra Smolyanskaya, Stephen G. Lomber and Richard T. Born (Neuron)
2015, June 10-11: Bernstein SPARKS workshop on Deep Learning & Brain
Cosyne 2015
Poster on "Choice probabilities, detect probabilities, and read-out with multiple neuronal input populations"
Workshop Talk on "The source of sensory & decision-related activity in area MT"
SfN 2014
Poster on "On the relationship between stimulus-evoked and choice-related responses and correlations during perceptual decision-making in a probabilistic inference framework"
New job at the Department for Brain & Cognitive Sciences, University of Rochester (NY)
In Sept 2014 moved to Rochester and started my own group as an assistant professor. I'm looking to recruit postdocs, graduate students and undergraduates, so please be in touch if you'd like to work with me.