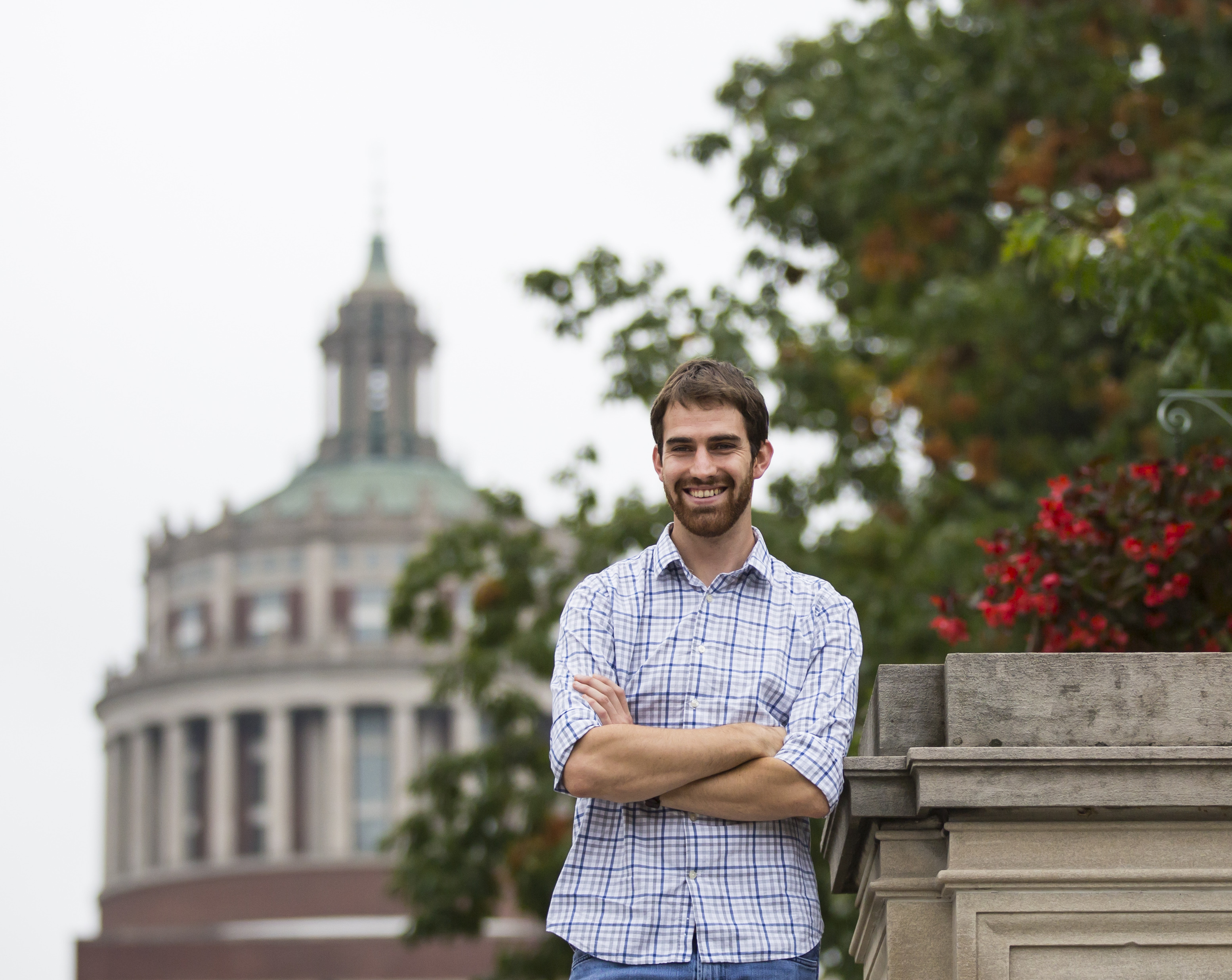 I am a fifth year PhD student in a joint program between Brain and Cognitive Science and Computer Science. I research probabilistic inference in visual perception. Essentially this means looking at the brain as a data-processing machine, where the data are the images falling on your eyes, and the processing consists of working out the most likely entities that "caused" the images, like lights, objects, textures, etc.
My research spans the theory of how neural circuits could, in principle, implement an inference algorithm, data analysis of neural recordings from non-human primates doing visual discrimination tasks, and psychophysics with human-primates to test the theories.
Contact
<first initial><last name>@ur.rochester.edu
PhD Projects
Projects I've worked on during my PhD include:
Other Projects
I do a lot of things on the side that don't get published. Here are some highlights:
Teaching
As a graduate student, I've been in the following teaching roles:
Co-instructor: Philosophy of Perception. An upper-level undergraduate seminar discussing (visual) perception at the intersection of philosophy and brain science, co-instructed with Alison Peterman from the Philosophy department at Rochester. Fall 2018.
TA: Perception and Action. An upper-level undergraduate course on the neuroscience behind sensory processing and sensory-guided decision making. Instructed by Greg DeAngelis. Spring 2017.
TA: Social Implications of Computing. An undergraduate writing course on computing, ethics, responsibilities, etc. Instructed by Michael Scott. Spring 2016.
TA: Machines and Consciousness. An undergraduate writing course on the philosophy of consciousness, and whether machines could have it. Instructed by Len Schubert. Spring 2015.
Miscellaneous lectures: Computational Neuroscience. Basically I've guest-lectured a few times in the undergraduate and graduate Computational Neuroscience courses on topics like deep learning, data management practices, basic computational encoding/decoding models, etc.